Company
General settings

In this section, you can update your :
Company title

Login type for collaborators

Anyone can join

Only users with specific domains can join

Only imported users are allowed

Privacy option : encrypted data or non encrypted data

You can change from nonencrypted to encrypted data. In this case, all the collaborators' data will be encrypted.
Once your company has existing collaborators, you cannot switch from encrypted to nonencrypted data.
You can also view :
Authorized E-Mails (if you chose the login with specific domains)

Lead lists associated to your company

Your contract status (active and end date)
Customizing the SMTP settings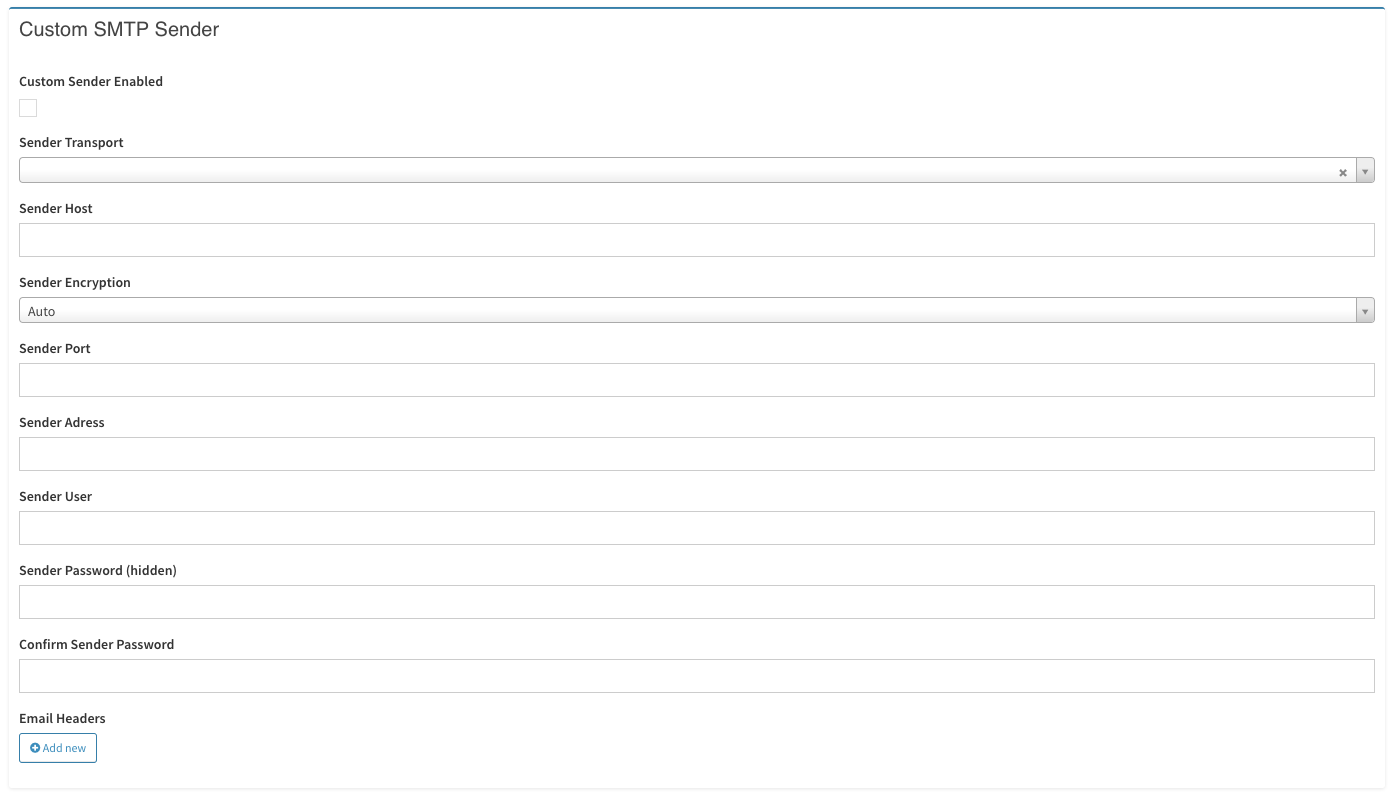 Optionaly, you can also customize your SMTP sender.
Click on the "Custom sender enabled" checkbox and fill out of the fields then save your company. You can optionaly add your text headers for emails. Just press on 'Add New' button next to the 'Email Headers' label.
If you edit your company again, you will have to put your password again or it will be erased.