Forms
General settings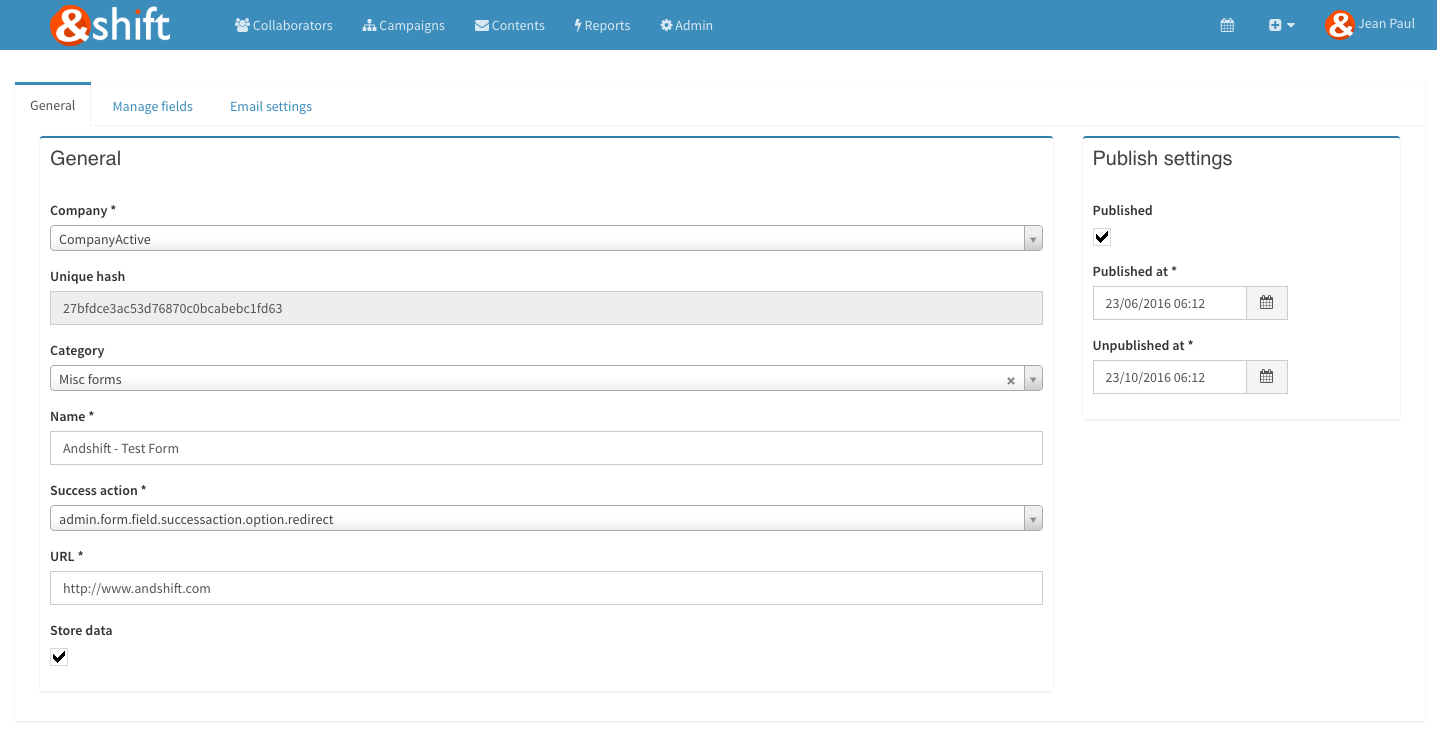 You can here define your general settings : name, publish settings, result storage settings. The success action is mandatory, on form submission you can either redirect the user to a page or display a message.
Managing fields

You can add various type of field.
For fields other than text, you should first save your form to then edit the fields contents (for example for a checkbox).
E-Mail settings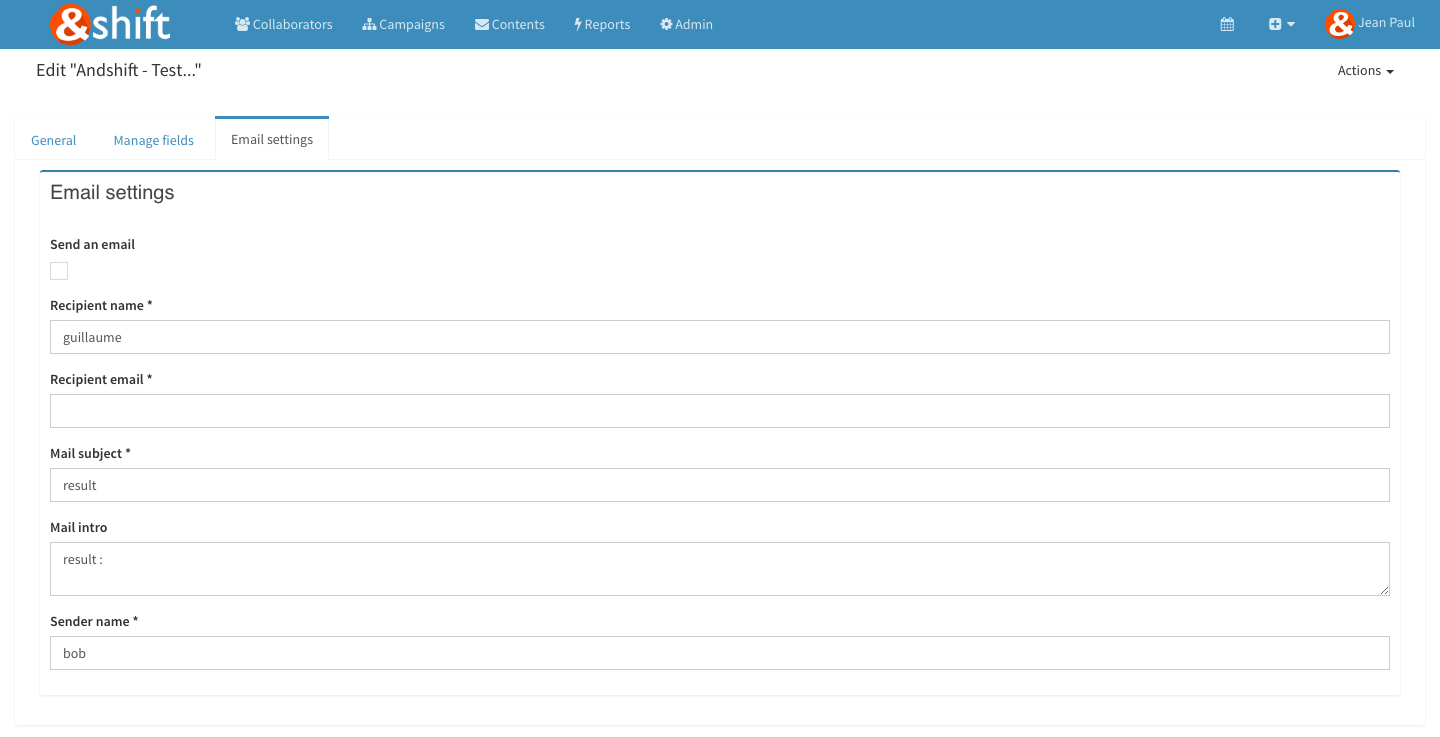 Optionaly, you can define is an E-Mail is sent on submission of the form with the form data.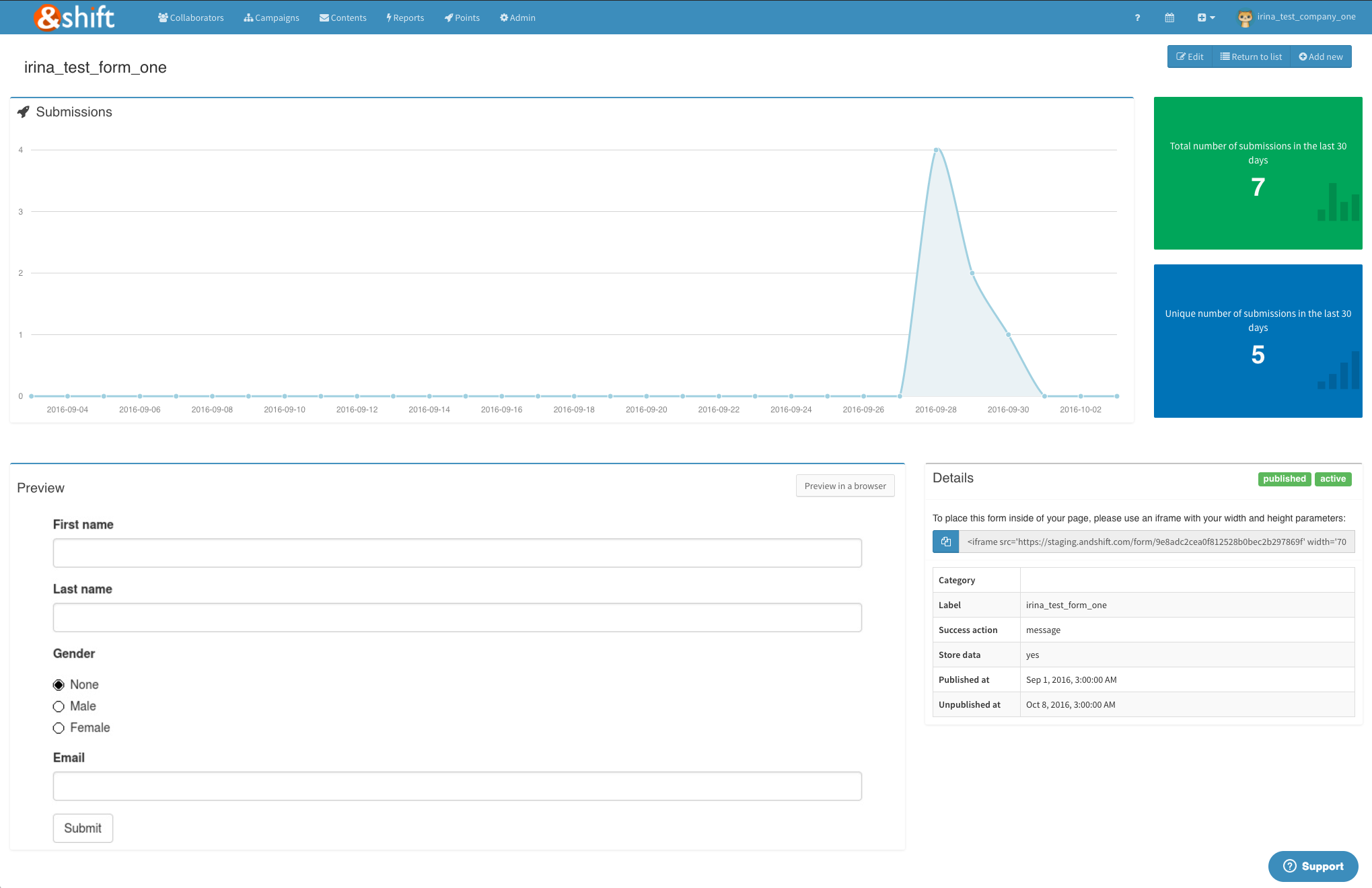 You can see form statistics and preview it from the view page. You will also find the a line of code for an iframe that you can place on your page to include a form.
What is the url of your form ?
Identify the Unique hash of your form. the url of your form is : https://staging.andshift.com/form/theuniquehash